Skip to Content
AAMCO Plano TX Is Committed to Service
AAMCO was originally established in 1963, with car care centers performing service and repairs on more than 20 million transmissions nationwide. AAMCO Plano TX is an independently owned and operated shop in Plano, TX, and we're proud to be a member of AAMCO's family and continue its ongoing tradition. Our auto shop values all drivers relying on us for full-service automotive care, and they can always count on us to provide service focusing on their satisfaction locally and nationally.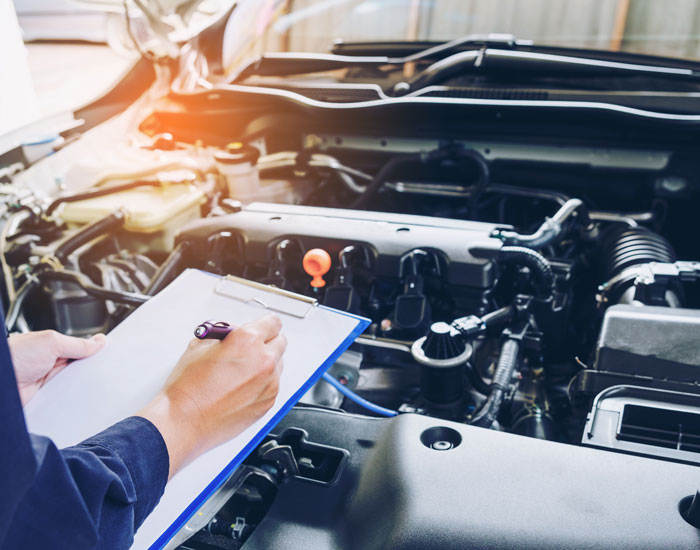 Drive Without Worry With Our Automotive Care
In AAMCO's 50-year history in the automotive industry, their 20 years of servicing newer cars add even more peace of mind to drivers. Your vehicle is in caring, capable hands whenever our technicians perform automotive service and repairs. If your check engine light comes on, bring your vehicle to use so that we can examine it to determine the cause. Don't forget to request our free multi-point check when you visit our auto care shop to take the worry out of your daily driving.
Nationally Recognized Transmission Services
AAMCO Plano TX is a proud member of the AAMCO family and their nationally recognized automatic and manual transmission experts. We have service technicians specializing in complete transmission services every driver needs for their vehicle. Our technicians perform each repair and service with expert care, including filter maintenance, transmission flushes, minor repairs, and complete transmission rebuilds. We always offer the highest-quality repair services and use our advance electrical and computer diagnostics. You also get a free vehicle inspection on any make and model of foreign or domestic cars, trucks, and SUVs. Instead of taking your vehicle to an auto dealership to receive regular repairs and service, you can bring it to our shop. Our technicians have essential training and expertise to handle all factory-scheduled and fleet maintenance and repairs at competitive prices.
We Back All Repairs With a Warranty
At AAMCO Plano TX, we back every automotive repair we perform with a minimum one-year warranty. Our technicians always use the best quality parts to repair your vehicle to ensure our services earn your complete satisfaction. While an appointment isn't mandatory to visit our shop for service, we recommend scheduling an appointment to ensure we are available when you come. We also extend financing options and special offers to make maintenance and repairs more affordable. You deserve the best possible service for your vehicle with outstanding value. Contact our shop today to schedule a free appointment. Our technicians will examine your car and make sure it drives safely.
Get Your Free Inspection Today